Top 5 Breweries in Charleston, South Carolina
Posted by Lee Willey on Monday, July 12, 2021 at 10:00 AM
By Lee Willey / July 12, 2021
Comment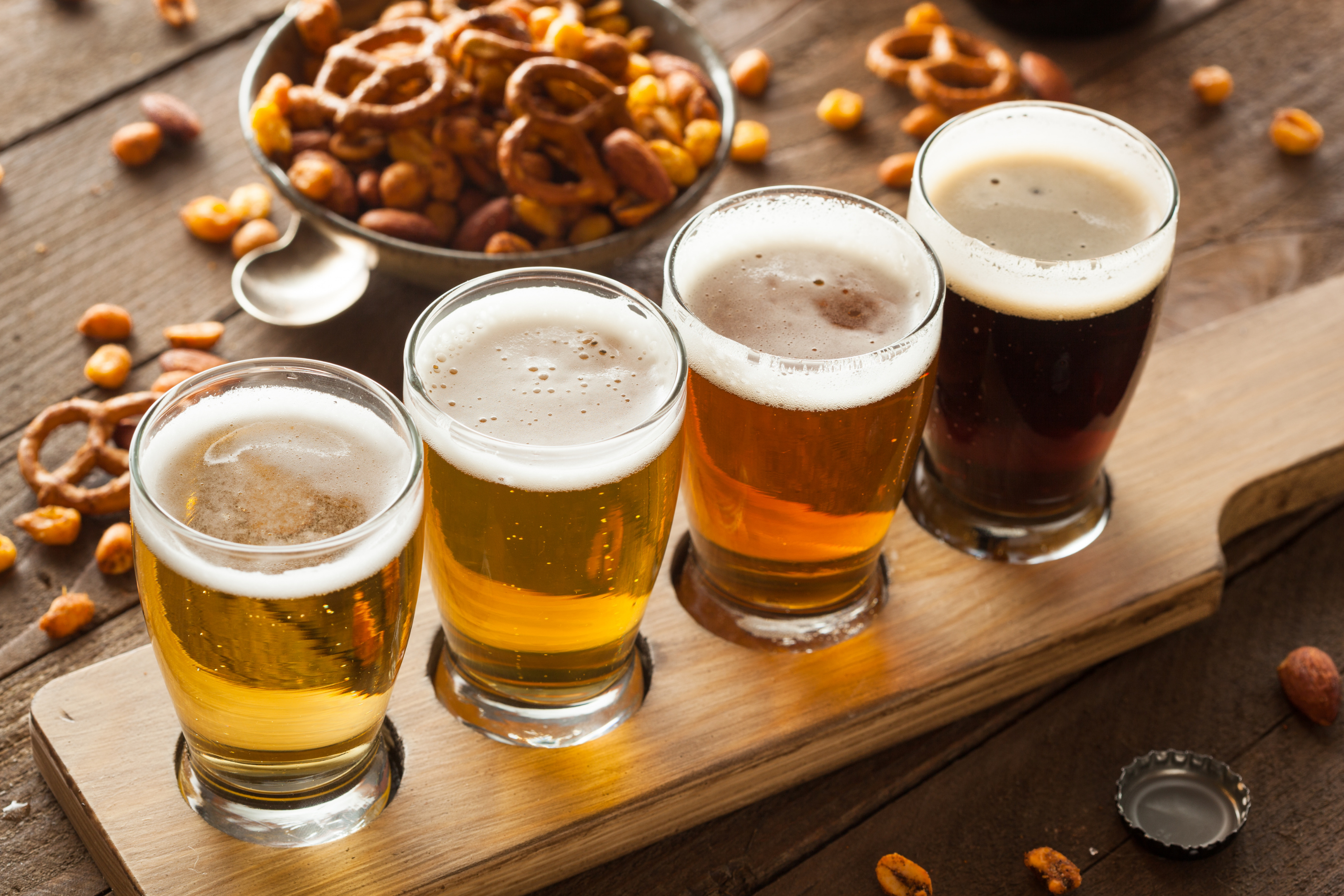 Visitors and Charlestonians have numerous options to consider when it comes to things to do. Breweries are a popular contender, and picking the best breweries can ensure you have a memorable experience in Charleston, South Carolina.
This post will help you discover the most popular breweries to check out if you are looking for things to do in Charleston.
1. Holy City Brewing
Holy City Brewing is among the leading breweries in Charleston, and they have the regulars to prove it. They serve many top beers, such as Pluff Mud Porter. Once you get your drink, you can sit at the outdoor picnic tables and bask in the South Carolina sunshine.
If your home is in the neighboring areas, check out their specials on Tuesday evenings. The brewery does 64-ounce growler fills for only $5. They also serve up to 20+ different daily tap choices.
2. Revelry Brewing Company
This three-story structure is a premier Charleston rooftop sitting near Conroy Street. Visitors can hear the party at this joint before they see it if there are no noise distractions. Residents often stop by this spot after work to relax and enjoy its big-flavor beers.
This spot has a sister location, The Hold. The Hold is the perfect place to unwind as you enjoy their spectacular sour beer. You'll enjoy their comfortable benches outside and fancy glassware.
3. Edmund's Oast Brewing Company
Located in Morrison Avenue, this brewery has been outperforming by serving excellent housemade beers. This spot has a restaurant that adds to the things you can enjoy here. It offers a family-friendly vibe, and you may run into young parents with their children in tow.
You'll enjoy over 20 innovations in a lively taproom with an elevated pub grub. The daily happy hour offers a $4 pint of the special beer. Their extensive range of beers and offers make Charleston one of the places to live if you love beers.
4. Charles Towne Fermentory
This double-wide storefront has been churning out Charleston's finest beer (some of it anyway). It sits along Savannah Highway, and the establishment rolls up its garage doors out front during nice weather. You'll also enjoy the comfortable bar when the weather isn't ideal.
Some of their best beers are the Vistula Baltic Porter and Sungazer IPA. These drinks are on the opposite ends of the taste spectrum, but they are equally tasty. Its beers are tasty, refreshing, and maintain substance.
5. COAST Brewing Company
COAST Brewing Company offers beers from organic ingredients. Its squat production center is in the sprawling North Charleston Navy Yard. It is a brewery first, then taproom a distant second.
COAST enjoys many repeat clients that come to enjoy its decor and extensive beer range that includes Kolsch and Dead Arm IPA. You'll savor the flavor as you enjoy these organic drinks. They have something for everyone, so no beer lover will miss out on a beer they like.
With so much to do, Charleston is an excellent place to live. If you love a serene environment, there are ample opportunities for you to find it here. The many brewery locations add to the area's appeal. You'll enjoy beers and experiences that exceed your expectations.
When you are ready to make Charleston your home, Jeff Cook Real Estate is always ready to come alongside you and help you buy your next home (or your first one)!